The origins of Festicup

We'd very much like to introduce ourselves: Jozef and Steven, founders of Festicup, both entrepreneurs experienced in the hospitality, event and printing industry. We met each other in Leuven, at the 'Oude Markt', the place to be for students, also nicknamed the longest bar of Europe.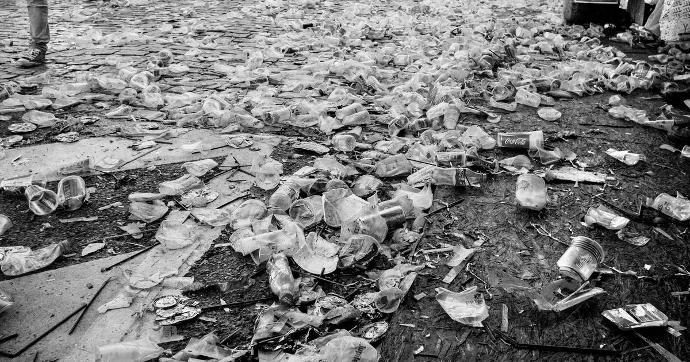 Each year we consume humongous amounts of disposable plastic cups, and we act about it like it's no biggie.
The plastic material these cups are made of, has been manufactured to last some hundred years or so, yet we dispose of them instantaneously. And to add to the matter, for many of us leaving our empty cup on the floor seems like the normal thing to do. And so in no time the lush green festival grounds are transformed into oceans of plastic.
Now tell us, what's normal about that?
2017

Founded
Just like Apple, HP and more, Festicup started in a garage.
2018
Award
We became 'starter of the year'

First Move
From the garage to our first warehouse, located at the industry of Zonhoven.
2019
Second Move
First employees joined our team and we moved to a bigger warehouse & offices at the industry of Herk-de-Stad.
2020

Private equity
Despite the world wide pandemic, we saw a bright future. A small group of investors joined our mission.
2022

Post Corona
Yet again, we outgrew our warehouse/offices and touched ground in Aarschot.
Manufacturer, no.

We sourced the European market to find the highest quality amongst all plastic cups and put together a varied array to offer you. Why reinvent something if good quality products already exist?

Provider of services, yes.

Festicup offers you the possibility to buy, rent or customize reusable cups. But wait, there's more. We also offer project management on site during your event. Besides that, we also run a cleaning center where you can have your cups washed and dried so they can be hygienically stored until your next event.